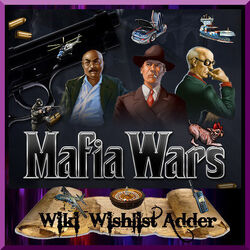 Click on the image to add the item to your wishlist. Make sure that your wishlist is not full before using this.
Notes
This will only work for Facebook users.
Wishlist Items will be updated as necessary
Energy Boosts are no longer giftable.
Mystery Bags

On February 17, 2010, Mystery Bags were introduced. There is a small chance that an item on your wishlist will be dropped from a Mystery Bag EXCEPT THE FOLLOWING:

Daily Chance (Lotto) Collection
Vegas Loot
Bangkok Loot
Diamonds
Become MW Wiki Wishlist Adder EXPERT
Like Mafia Wars Wiki to learn about tips, tricks and cheats of Mafia Wars.

Register a Wikia account if you want to avoid seeing ads from this wiki. It is free to register anyway.

Press CTRL+D to bookmark this site to easily come back!

Press CTRL+F to search for the item you want to add into the wishlist.

Share this site. Your friends will love you.
City Loot
New York Loot
Cuba Loot
Moscow Loot
Bangkok Loot
Las Vegas Loot
Italy Loot
Brazil Loot
Crates
Godfather Crate
Tools Of Persuasion
Yakuza Crate
Red Hammer Crate